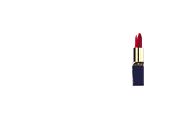 These are my granddaughters
Cassie and Miss Leandra,
they were playing dress-up.
They asked their mother for Lip gloss, as you
can see it in the picture.
Anyway, the next day, Cassie, my
youngest asked her mom for
lip gloss, the others were in school, except
the oldest of the girls, who was home sick.
Mom agreed, just to keep her
busy. She asked her Mom
if she could go upstairs to show her big sister.
When she got up stairs, she discovered
her sister was sleeping,
so on her way down stairs, she decided to
leave little lip gloss kisses on the wall.
She left a long line of kisses.
When her sister came down for lunch.
She discovered the line of lip gloss kisses.
When, Mom asked who left the kisses on the
wall, Miss Cassie replied,
I don't know !
So, there you have it
the Kiss on the Wall Caper.
The Who done it!
LOL
From the mouth of Babes....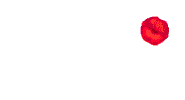 I am enclosing a couple of Birthday cards.
There are a lot of Birthday in March
in our family.
These cards are made with similar
die cuts.

Birthday _Lady

this is the same style but lattice
I had second thought about posting this card.
My hubby couldn't tell what
the Lattice cut was.
I got discouraged, but decide to include
the card, anyway. I like my results but I am
not sure how anyone else will feel.
If you like it, its yours, LOL
Please let me know, if you agree or disagree
by downloading it.
I hope you enjoy my creations.