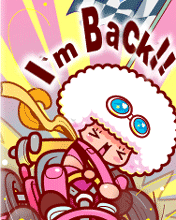 I am back from my daughter's, she had her surgery, and it went very well. Before, I came home her hubby changed the baby's crib into a toddlers bed, so she can get out of bed without assistance. She thinks she's a big girl now. I had a great time with her. We (my daughter and I) got to spend some quality time together. We talked, laughed and shared some overdue hugs, it was wonderful. Then, I spent time with the kids, which we all enjoyed. I was able to acquired a relationship with baby Cassie, who's memory of grandma is more from phone conversations, than a visual relationship. Even when I was there, she still wanted to speak to grandma on the phone. Now, she knows the difference. We went shopping, to the park, played, colored and watch her favorite cartoons. During the weekends, I took the all kids out to the park, bike riding, we went toy shopping and did some coloring, played computer games, video games, watch movies, etc. We had a long overdue great time, even during homework. I am enclosing a few pictures of our time together.
I am adding some Halloween cards, hope you enjoy them. Thanks for visiting the stomping grounds, while I was away. Come again and stay a while.

Front cover
inside - card

Skull card
skull_halloween_card


Graveyard Boo! card
Graveyard_card
These are my little people...

Little man Eli, Princess Ari,
Baby Cassie and Doña Loling.....

Grandma