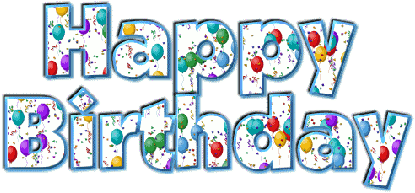 I want to wish my Hubby
FELIX
a very wonderful Birthday.

Its the first time, we won't be together on
his special day.
I will make it up to him, when I return home.

This is the card that I made for him.
I hope that someone likes it enough to share.
My Great Nephew is turning 2 years old
the following day.
This is the card that I made for him.
Like always, hope this card can be shared.

I started some Valentine cards
I hope that you enjoy this file.

Valentine_Lattice_card


This is another Valentine card
I am going to Visit my kids, for ten days.
I hope that everyone has a good year, filled
with lots of health and prosperity.
I am dissappointed with Photobucket.com,
they have blanked out my gifs and its
made my blog site a nightmare.
Please forgive my blog appearance.

Thanks for visiting...